High-Quality Breastfeeding Support Services for Your Business
Our high quality breastfeeding support services can be customized to fit your company and your employees' needs. Details on the services we offer can be found below, as well as in our brochure here. Contact us to request a hard copy.
In fact, designing a lactation support program for your company can be as simple or as in-depth as you choose. Our certified lactation consultants and project managers have experience in working with projects of any scope and budget.
From ensuring company's compliance with the law to designing a comprehensive full-portfolio breastfeeding support program - we cater to your business needs.
For your convenience we have designed 3 pre-planned packages. If you need additional services or would like to create a custom package, contact us and we will work with you to put together your unique lactation support program plan.

Our Package Options:
Basic


Standard


Premium


Company needs assessment


Lactation consultant services (one-on-one, on-site,  
home, phone)


Lactation room planning and establishment


Room remodeling and decoration


Room amenities and equipment 


Pumping equipment (rental and sale)


Breastfeeding accessories and supplies


Equipment maintenance


 


Lactation support compliance help


Back to work consult and support


Educational materials


Baseline data collection


Program success assessment


Feedback and timely updates


 


Prenatal education and support


Help with integration of lactation program into existing  
 wellness program


Maternity leave/postpartum education and counseling


Help with development of lactation program policy


Education and training for managers


Education and training for co-workers


On-site breastfeeding seminars and classes

Our Breastfeeding Support Services: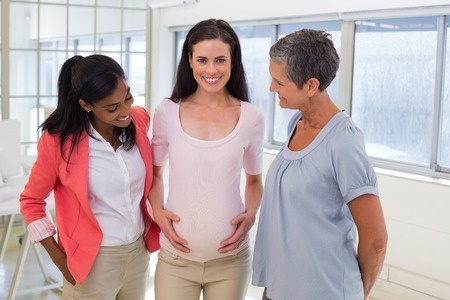 Our basic package is adequate to assess the needs of your company and ensure that your office is fitted with a comfortable lactation room that meets all legal requirements.
From planning and remodeling to decorating the room and ensuring it contains the right equipment and all equipment is well maintained, you will have professionals by your side. We ensure your room is well suited to the cause while remaining mindful of your budget.
If you need help with related health and wellness policies or want to provide your breastfeeding employees with even more extensive services, like on-site consultations, classes and seminars,  consider standard or premium package. Our premium package is the most extensive one and includes prenatal education and counseling, as well as help with program integration and support.

If at any point of the project you need additional services than is originally contracted, contact us to discuss moving up to a more inclusive package or adding specific services. Our expertise, attention to details and flexibility make us easy to work with. Let us help you meet the needs of women in your workplace and create a family-friendly environment, while you focus on other important aspects of your business.

Return from High-Quality Breastfeeding Support Services for Your Business to Home Page